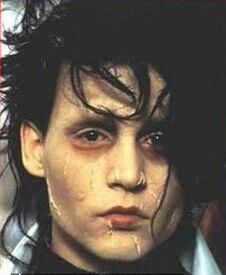 &nbsp
Edward is an innocent man created by an inventor. He was only left with scissors for hands. And soon falls in love with Kim Boggs.
Biography
Edit
Edward, is an invention created by the inventor. Though before Edward was finished, having scissors in the place of hands, the inventor died leaving Edward alone, confused and unfinished. When a Avon worker named Peg comes to the castle desperate for a sale, she finds Edward and takes him home with her. There he meets the rest of her family.
During a tour, Peg shows Edward a picture of her daughter, he smiles as he falls in love instantly.
Ad blocker interference detected!
Wikia is a free-to-use site that makes money from advertising. We have a modified experience for viewers using ad blockers

Wikia is not accessible if you've made further modifications. Remove the custom ad blocker rule(s) and the page will load as expected.